Denali Southside Guides provides guided kayaking tours and kayak, canoe and paddle board rentals in Denali State Park and Talkeetna as well as Denali State Park trailhead shuttle service. We are the premier
kayaking
guide company in Talkeetna and Denali State Park. If you are looking for a place to experience a quiet, peaceful, and natural Alaska with abundant wildlife viewing opportunities and unparalleled views, this is the place — and we are the guides.
Exploring Alaska's waterways is an excellent way to experience this amazing state, and to leave the crowded highways, bus seats, and restaurants behind. Come with us and escape into the natural beauty of the south side of Denali.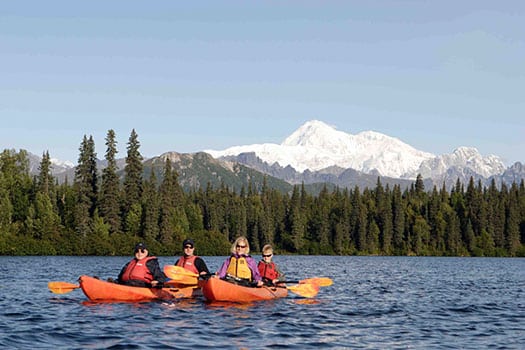 Guided kayak tours are offered in Talkeetna and Denali State Park.
Our Denali State Park location is on Byers Lake. Find us at Milepost 146.5 Parks Highway, off the Byers Lake Campground Road in the Day Use Area. 
Our Talkeetna location is on X Lake. Find us in the Talkeetna Lakes Park Day Use Area. Milepost 13 of the Talkeetna Spur Rd, turn onto Comsat Road, and take the first right.
Learn about Alaska fauna and flora from experienced guides. Watch for resident wildlife. See Denali and the Alaska Range from the seat of your boat (weather depending).
Need a drop-off or pick-up at one of the State Park trailheads? We offer shuttle van rides between destinations within Denali State Park like Byers Lake, Little Coal Creek, and Ermine trailheads.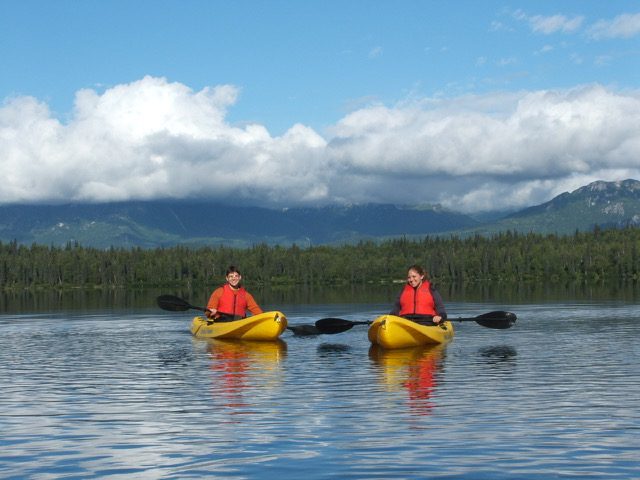 Explore Byers Lake and Talkeetna Lakes Park on your own. Indulge in excellent opportunities for birdwatching, viewing salmon spawning and breathtaking photography, or unwind amidst the tranquil and natural setting with a range of boat rentals suited to your needs.
These stunning lakes are a treasure trove you cannot afford to miss. Embark on an exploration of the crystal-clear water and unspoiled environment at your own pace with a selection of kayaks, canoes, or paddleboards that compliment your personal style.
Explore Alaska's waterways
About Us
Denali Southside Guides is family-owned and operated. Craig and Shelis Jorgensen are year-round residents of Talkeetna, Alaska. Our guides live locally and have extensive knowledge of area waterways, history, and wildlife, and they provide high-quality, low-impact guided kayaking experiences. Denali Southside Guides is fully licensed, insured and permitted to operate within Denali State Park.
Video feature on Vimeo of our Guided Kayaking Tours.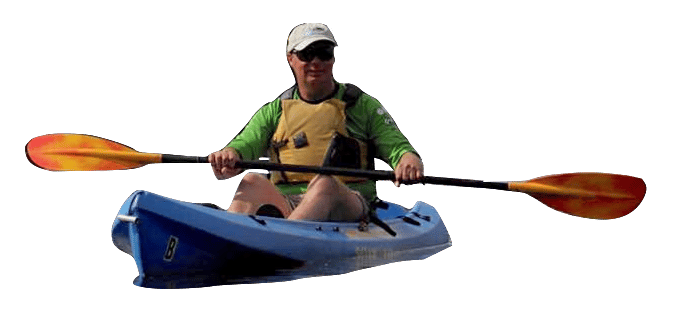 Ready for your Alaska adventure?